Week of October 31
The following pictures were taken from children's story books and movies. Select one and create a dialogue for each of the characters. Try to make your dialogue different from the original story.

If you have been using Comic Life as part of the classroom you can save the image, upload it to Comic Life and add a dialogue for each character using callouts or balloons. Otherwise, email me what each of the characters, according to you, are saying in the screen shot you selected.

BE CREATIVE!
Peter Pan
Princess Tiana
Three Little Pigs
Powered by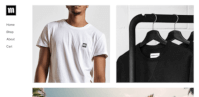 Create your own unique website with customizable templates.