Bell Work
The cartoonist got lazy this week and wants to recycle some of her old cartoons. As a writer you were given the job to create a story for the following cartoons that were already published last year.

Use Comic Life to recreate a story using the pictures below. Your story must be different from the story already published. Be creative and original with your ideas.
Cartoon 1
Cartoon 2
Powered by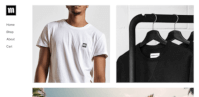 Create your own unique website with customizable templates.