Bell Work Week of November 15
In almost every
newspaper
around the world, a
political
cartoon
is published that highlights a particular viewpoint or idea through the use of illustration. Often, the image is exaggerated and intended to be humorous as well as informative. They can also be satirical or even serious in tone, depending on the audience, the
artist
, and the idea illustrated.
Draw your own conclusions. Study the drawing and come up with your own caption. It can be funny or serious. There is no wrong answer, just have fun and be creative. (WikiHow the how to manual that you can edit)

U.S. Census Bureau
Mr. America
Arguments Against
Powered by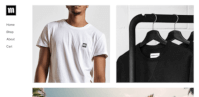 Create your own unique website with customizable templates.